Tema original:
http://www.elitepvpers.com/forum/newreply.php?do=newreply&p=35806102

Resumen para los que no sepan inglés (Intenté traducir pero es muy largo y me dio pereza xD)
Cap 100
Exp X35 / X40 (PT)
IP / HWID Limit 2
Server Capacity 3500 (Actualmente 3300 jugadores activos)
Raza: Chinos
Mastery Cap: 330
INT mínimo para Snow Shield: 300
Autoequipo: Sí (Hasta D9 SOS+3 STR/INT 100% Durabilidad 160%)
Max Plus: +12
Alexandria, Tomb y Temple habilitados
Server totalmente Job-based
Estable 0% lag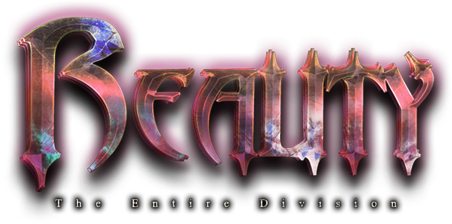 Gran Apertura ( 25/Marzo/2017 )
​
Página Oficial
:
www.reality-sro.com
Página de Facebook Oficial
:
www.facebook.com/RealityOnlineOfficial
Enclanes de Descarga
Download >> Reality Online.
​
Teaser oficial por xen.
​
Trailer oficial por WiNt.
​
Reality Introduction.
Hello Silkroad Community, As many players have requested and after a long time of absense, we are back again just for YOU and we are happy to present you Reality once again in a much better way than before.
This time, it is made more professionally and with a higher quality so no worries, stability is guaranteed! We've been asking the players about what they want and about their opinions to fulfill all what they wish to see in a private server!
We've literally re-created Reality again and did everything professionally from scratch in a well-organized way, we've coded every single thing in game again from scratch.
We've also made sure more than once that every single detail in game is just more than fine and this is actually why it has taken us longer time than expected to come back to you and represent you a server which you really deserve!
We really respect the time you spend with us in Reality and we try us much as we can to not make it a waste, we always think as a player so that we can make a server that will attract your attention and a server that'll really be competetive and successful!
Our Aim.
Before everything, we hope to create a real community which gathers all the great players & guilds as we will try as much as we can to provide you with a stable server which definitely can't be done without your help in the BETA phase.
We aspire to make Reality a real long term server and to keep it up for the longest time possible with a good playerbase.
One of our goals is also to provide you with a professionally made in-game content which will aim to make the server Play2win, not pay2win.
Group Communication
Supporting the players is the highest priority on Reality. Therefore, we have implemented "Group Communication" feature which is mainly used for supporting the players. We will be supporting groups together because it's faster and easier to communicate with ONE player knows various problems than 500~1000 players.
Are you a guild master?
Please communicate with your people to determine what are their problems/suggestions, what annoys them on Reality? And what have to be changed?
Are you guildless?
You can also create a group with players who do not have guild, but they have to choose ONLY one person to represent their problems/suggestions.
Did you gather all needed information?

Add one of the staff members on Skype and message him/her, and start describing what you got on behalf of your group then the staff member will help you as much as he can.
Does this mean we will ignore people without group?
No, definitely NOT. Having a group gets higher priority in answering them which means if the staff member is working on the server and he could not manage the community at the same time he might not support everyone, but he might take a look at Skype because it's just faster.
​

Closed Beta Phase.
Already before publishing this thread, we started recruiting some closed beta testers on our facebook page. We could improve the basics of Reality and we have also improved a lot of important things through their help and since we appreciate this, we are going to reward them. We really wish our open beta testers will be collaborative and help us make Reality more stable and even better. We really appreciate your help!
Open Beta Phase.
Before starting the BETA phase, we wish everybody could know and realize how important this phase is and what is the point of making it? The main goal of making BETA phase is definitely to find bugs, not to provide you with fun, we really see a lot of people asking where are the fun & events during the BETA, seriously? There'll definitely be a lot of events and activities to do but not during the beta phase. During the beta period, you are requested to test every aspect of the server and everything written on this thread.
Examples for the things you can test: Scrolls, drops, and all the things written on this thread.
- OPEN BETA DATE ( 11/03/2017 )
About The Grand Opening.
We prefer to not set a time for the grand opening so that we can have our time during the beta phase to find all the bugs and to ensure that the server is going to be stable at the grand opening, we do this just for you. Remember, we can open it at any time if we want but we're just going to wait until all the bugs are fixed. We want your experience here to be unforgettable!
​

Cap | 100.
Yes we noticed that it's the most beloved, entertainment & adventured cap.
Race | Chinese Only.
Why? No one has been able to balance Euros and Chin characters ever.
Mastery | 330.
We've set it to 330 because this is the basic mastery limit of any cap 100 server.
Reality Main Town | Donwhang.
Donwhang is the favorite town for all of us, isn't it? It's gonna be the main town in Reality. Most of the important teleports/npcs will be located in there.
Max Plus | +12.
In Reality, the max plus is real! We changed the max plus properly so you can't try alchemy on a +12 item unlike what happens in other servers. Your item won't get to +13 and go back to +12 after teleportation nor the alchemy process will be filtered by a third party software.
Guild Start Level | 5.
Who doesn't get annoyed because of the guid leveling system? Literary everyone hates it. We have solved this issue and did instant level 5 guild creation system. You don't have to waste your SP and donate GP any more!
Available Fortress.
Hotan,Constantinople fortress are available .
Max Stack.
We've increased stacks for each item in Reality game.
Silk Per Event.
We're glad to inform you that you don't have to spend any cent here. It's all about being active and a real player. By attending in our auto events, you may earn up to 100 silk a day.
Root Server & Security.
Let's make everything clear because most of you like to know every small detail about the server including who's our dedicated's ISP, in which country our dedicated server is, is the server protected or not. Therefore we'd like to tell you that we already have a good dedicated which is qualified to make the server run smoothly without lags & issues and we are able through it to get any amount of players. The ISP(Internet service provider) we are dealing with is Hetzner and the dedicated server is located in Germany.
Regarding the protection we are using
Hyperfilter's protection
which has proven to be the best protection available in the market nowadays.
RATES.
​

Regarding Sox
We have thought more than once how should we optimize our SOX system, and actually we discussed about it with a lot of players. However, two types of SOX will mostly satisfy your needs because it'll be more balanced and newcomers will always have the chance to catch up. There will be Seal of Star, and Seal of Moon. Later on we might add newer SOX, but we decided to limit them to 2 in order to revive the gameplay later on.
SOX Balance:

Seal of Star (SOS) = last tier +1 (Es decir, un arma lvl 90 sos es equivalente a un arma 98+1)
Seal of Moon (SOM) = last tier +3 (Es decir, un arma lvl 90 som es equivalente a un arma 98+3)
How to get SOX item(s) on Reality Online?
Seal of Star:

It'll be droppable at Job Temple and 90+ monsters, and it's obtainable by a quest called "Mysterious journey" and we'll give detailed information about it in the Quests section.
Seal of Moon:
In order to have a SOM weapon you will have to collect General Points (GP), Gems, and Crystals. Also, there will be detailed information about our currencies in the "Reality Currency"section
Custom Glows
Crayon is the designer behind our current glows, and he have done it properly. Our team is proud to represent to you new plus glows. As we believe glows are the most beloved thing in Silkroad regarding the weapons. It's always been a challenge of "Who has a better glow?" That's why we decided to have new cool ones.
​

Job Temple.
One of the beloved features in Silkroad and nothing can replace it. We definitely enabled it since it has to exist in a server such as Reality which mostly depends on jobbing. There will also be a constant competition since you can be killed at any time and you will need to revenge. We have modified the mobs inside the job temple to fit a cap 100 server.
The existence of such a feature in Reality is important as you will have a big chance of obtaining SOS items through it and yo u can also make quests which will give you Crystals. Detailed explanation about these quests will be explained later on this thread.
Job temple has also it's own uniques which will be dropping SOS items with a high rate and much more important items, you will discover them yourself in game.
Job temple teleport
We have moved the teleportation of the job temple to our main city, Donwhang, but it will not be in the safe zone, it will be outside the safe zone so you will have to struggle to reach it. The exact location of the teleporter can be found on the map (M).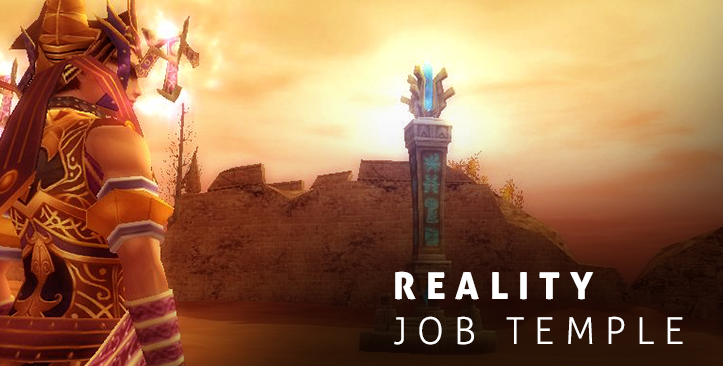 Daily Job Quest.
Most of the servers nowadays unfortunately don't care about quests, they don't really realize how important they are. The daily quests refreshes the server even if you keep repeating it over and over. Players should also put some efforts to do these quests and get the reward as it wont mostly depend on botting. Some of them will depend on killing strong mobs and some of them will depend on killing opposite jobbers, more information on the quests are written below.
Let's start training quest
-There are 2 types of this quest and they depend on killing mobs not a real player. One of them can be done twice a day and the other one is unlimited but it has a lower reward though.
What you have to do: Kill 500 mobs inside job temple
Reward: 15 Crystals
Repeatable: Yes, twice a day
Let's start training 2
-This is the second type of the "Let's start training quest" and it also depends on killing a certain mob inside the job temple.
What you have to do:
-Kill 1000 mobs inside the temple
Reward: 5 Crystals
Repeatable: Yes
Feel the power quest
There are also 2 types of this quest, but they depend on killing real players unlike Let's start training quest and you will also get a reward for it.
-Feel the power 1:
This is the first type of this quest and it will depends on killing real players inside the job temple and you will get a reward for that.
What you have to do: Kill 30 opposite jobbers inside the job temple
Reward: 15 Crystals
Repeatable: Yes, once per day.
Note: You will not be able to kill the same person more than 5 times to prevent cheating.
-Feel the power 2
This is the second type of "Feel the power quest" and you will also get a reward for it.
What you have to do: Kill 50 opposite jobbers inside the job temple
Reward: 5 Crystals
Repeatable: Yes, it's unlimited.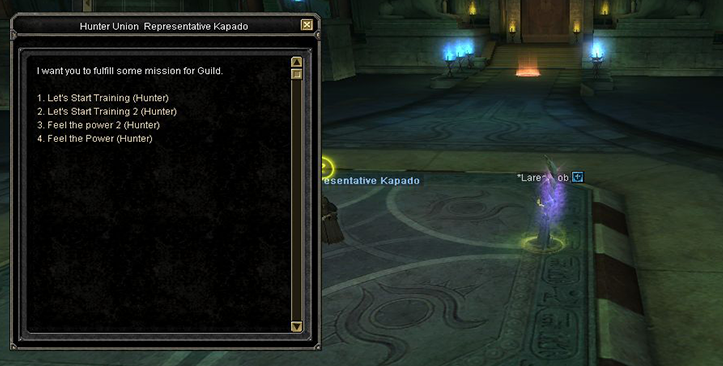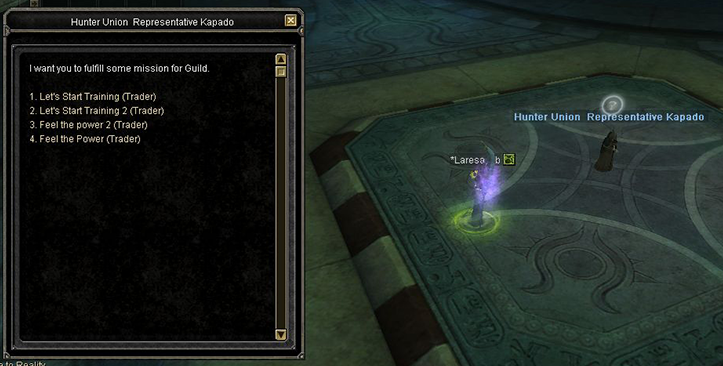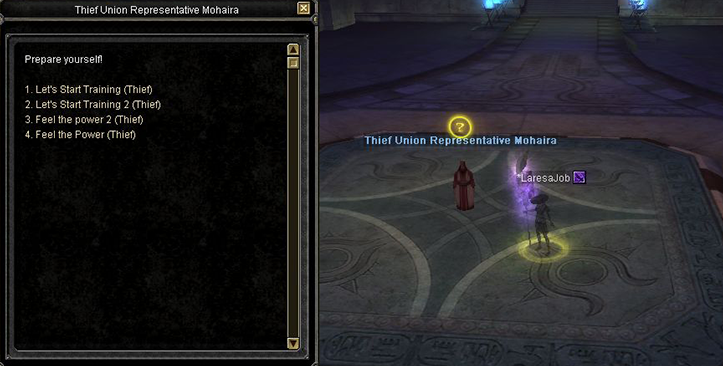 ​
Job Unique Area
In reality, the battle is unstoppable and you'll always find yourself busy with lots of goals. We've added a new area for jobbers where it's required to wear a job suit to enter. Some uniques will spawn there one after one starting from The Tiger Girl to The Demon Shaitan. You'll get some Honor points and General Points from these uniques. Also, they will drop lots of silk scrolls. So are you ready for this epic war?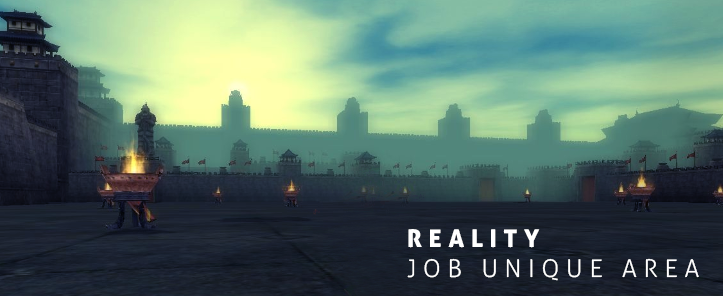 ​
New Trade Routes.
Do you feel bored of the old trade routes? Do you want new trade routes that will make trading more comfortable?
Our new trade routes are the solution that will not make you feel bored any more of the old trade routes. They will be kinda special and more players will use them. We have only added 1 new trade route for the beginning so that all the jobbers will use it and therefore there'll always be a running challenge between traders and hunters against thieves!
Donwhang Route.
Donwhang Route is the first route we added in Reality, it's located in Donwhang. You just have to buy a trade from donwhang as usual, the unusual thing is that you will walk through another way. This route is explained in the world map (M).

New Job Suits
Since everybody loves the new job suits, we have added them in Reality along with the old school job suits. They will be available in the npcs of each job, in order to let you be able to start jobbing at the beginning, we've made the first suit only for gold, unlike the rest which will require you to reach a certain level at jobbing and some points to be able to equip them. These job suits will have STR & INT increase and therefore they should have a price which fits their value.
In Reality, you will find five types of job suits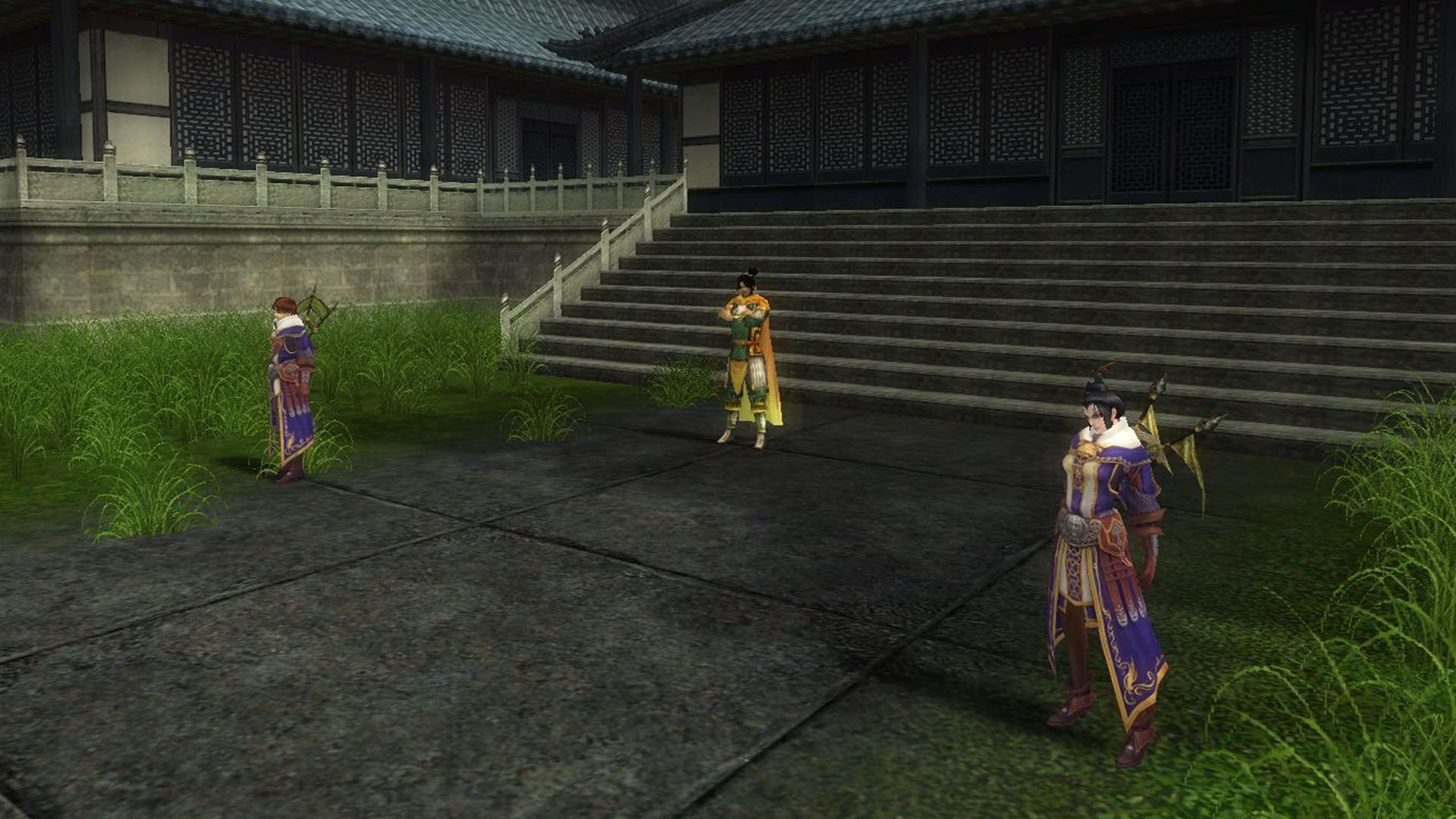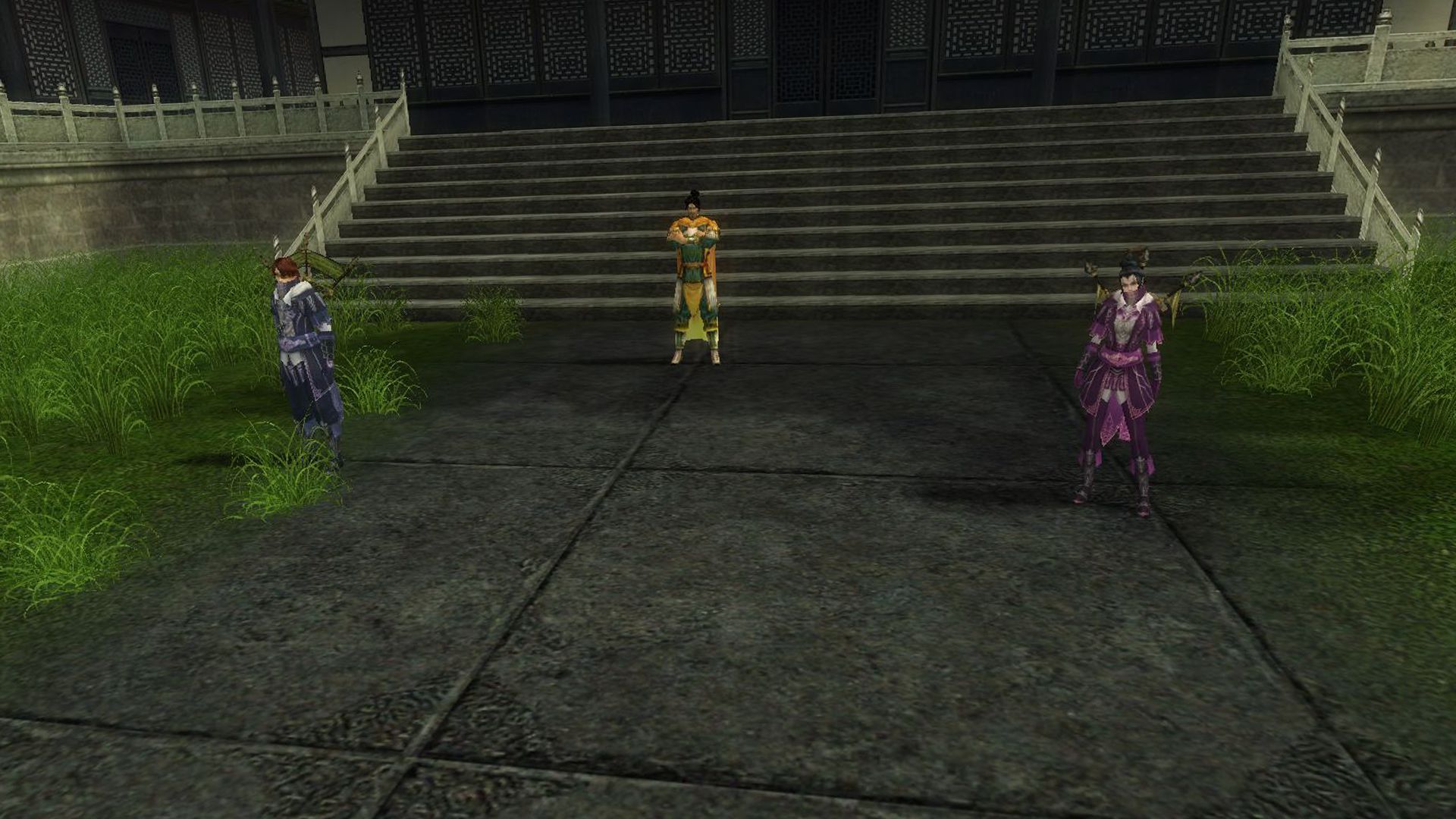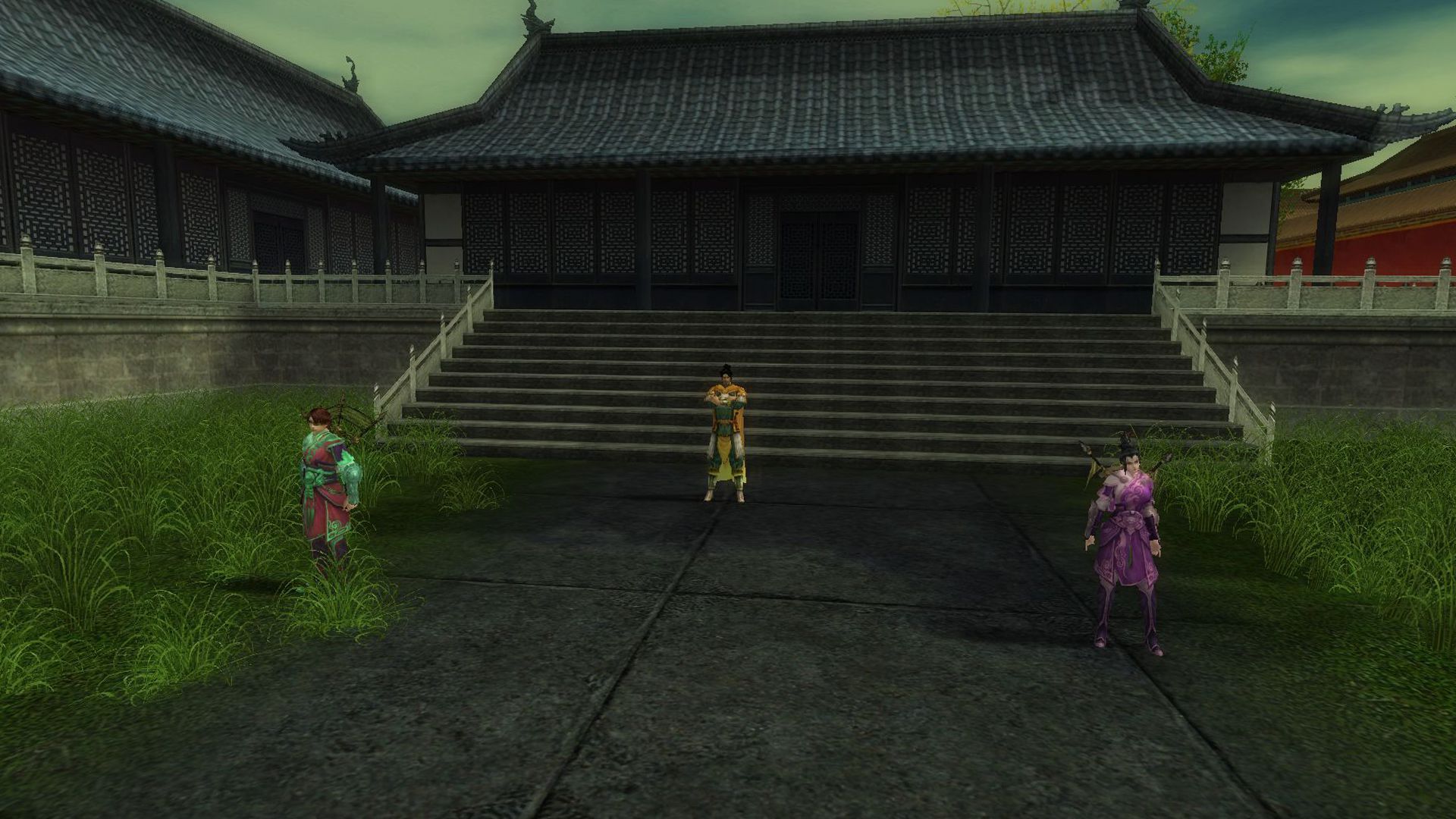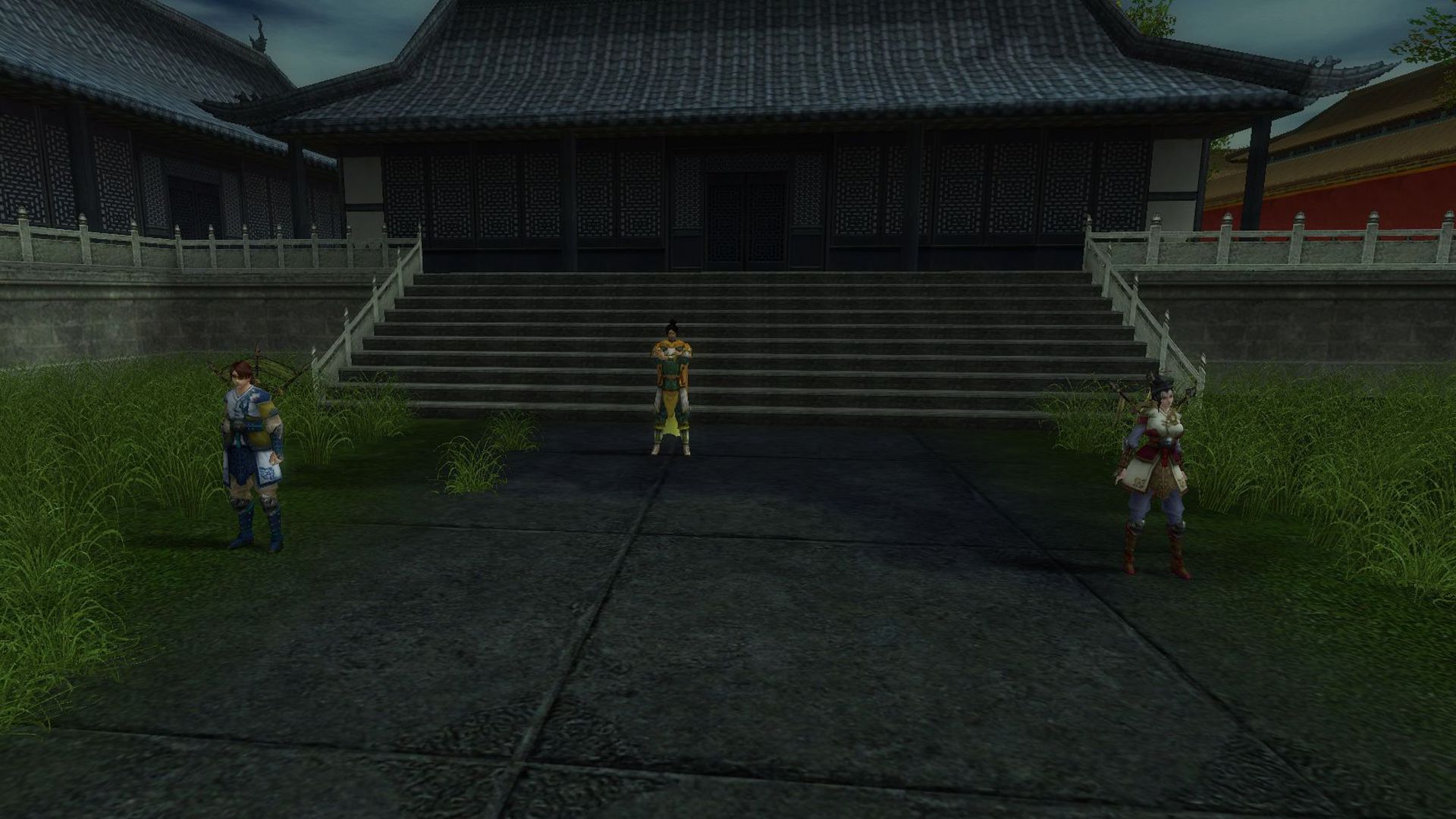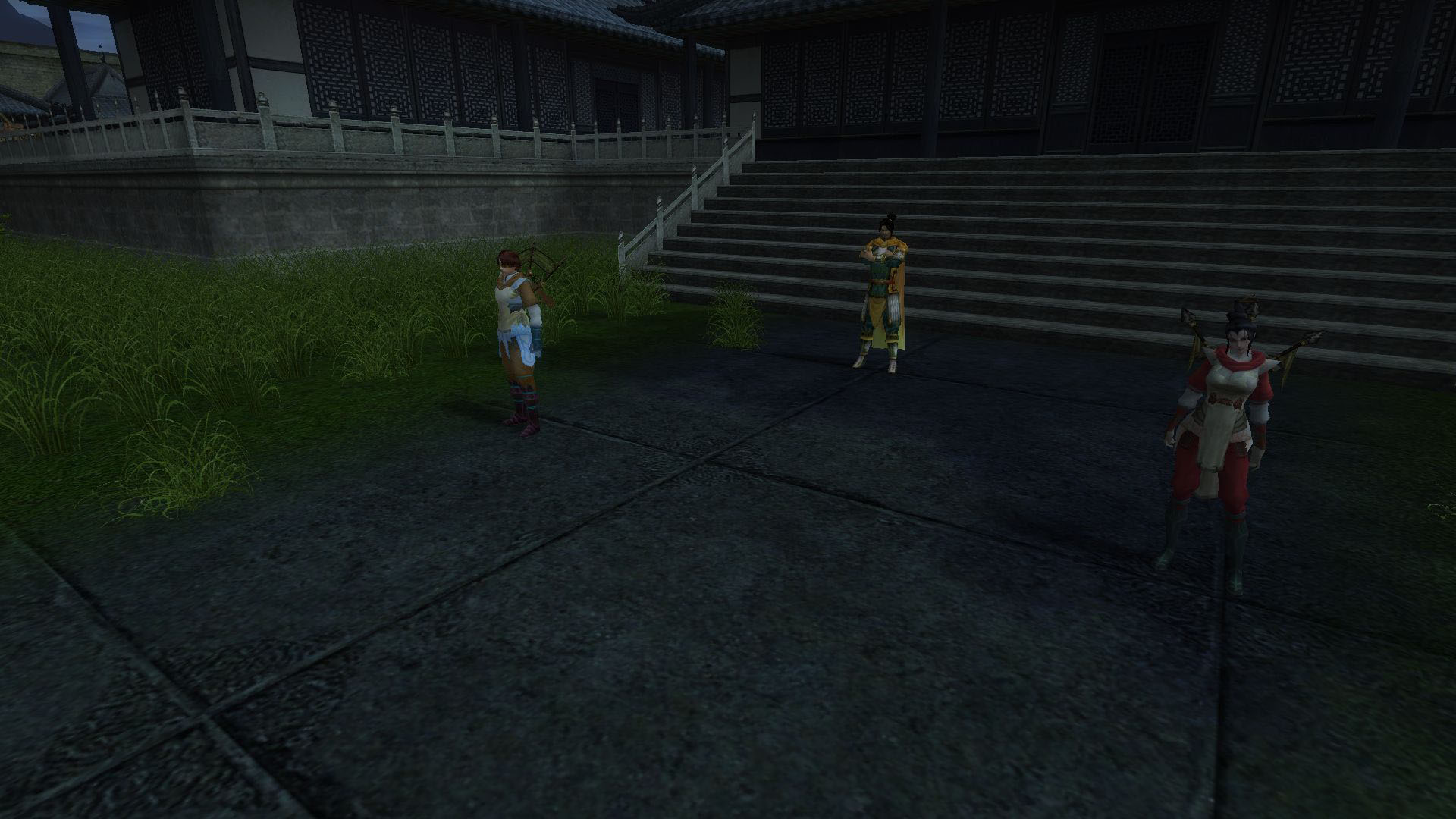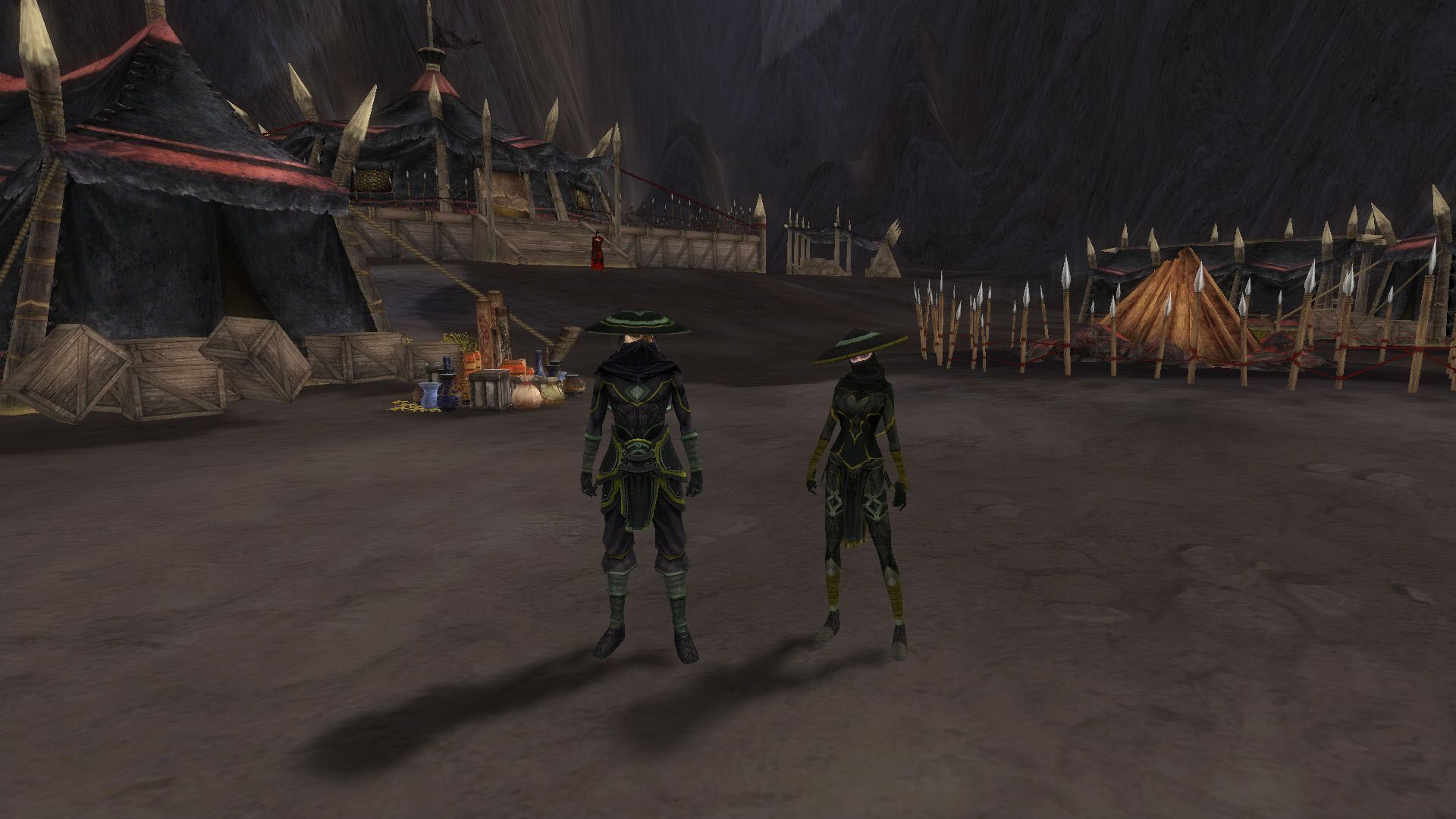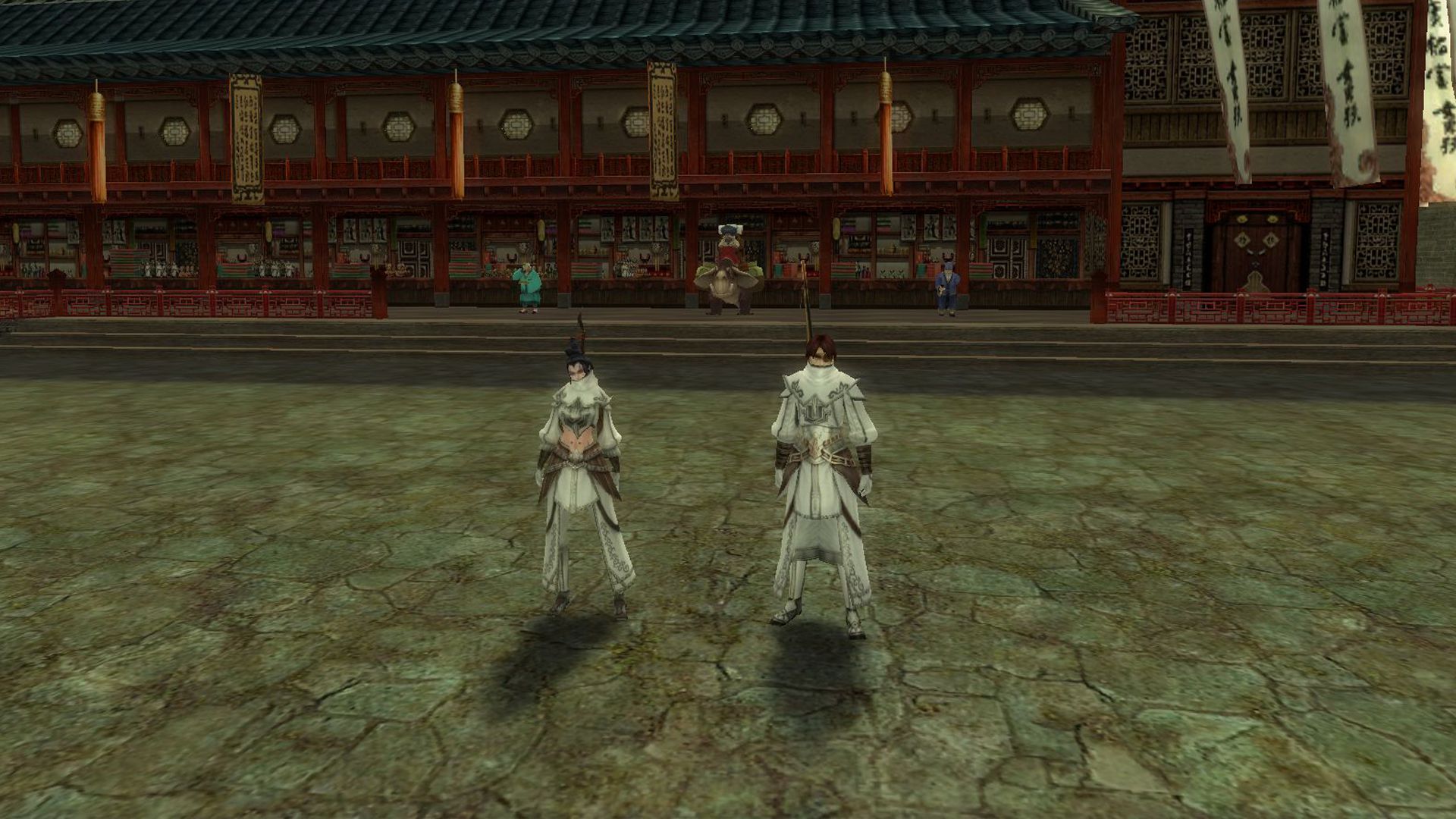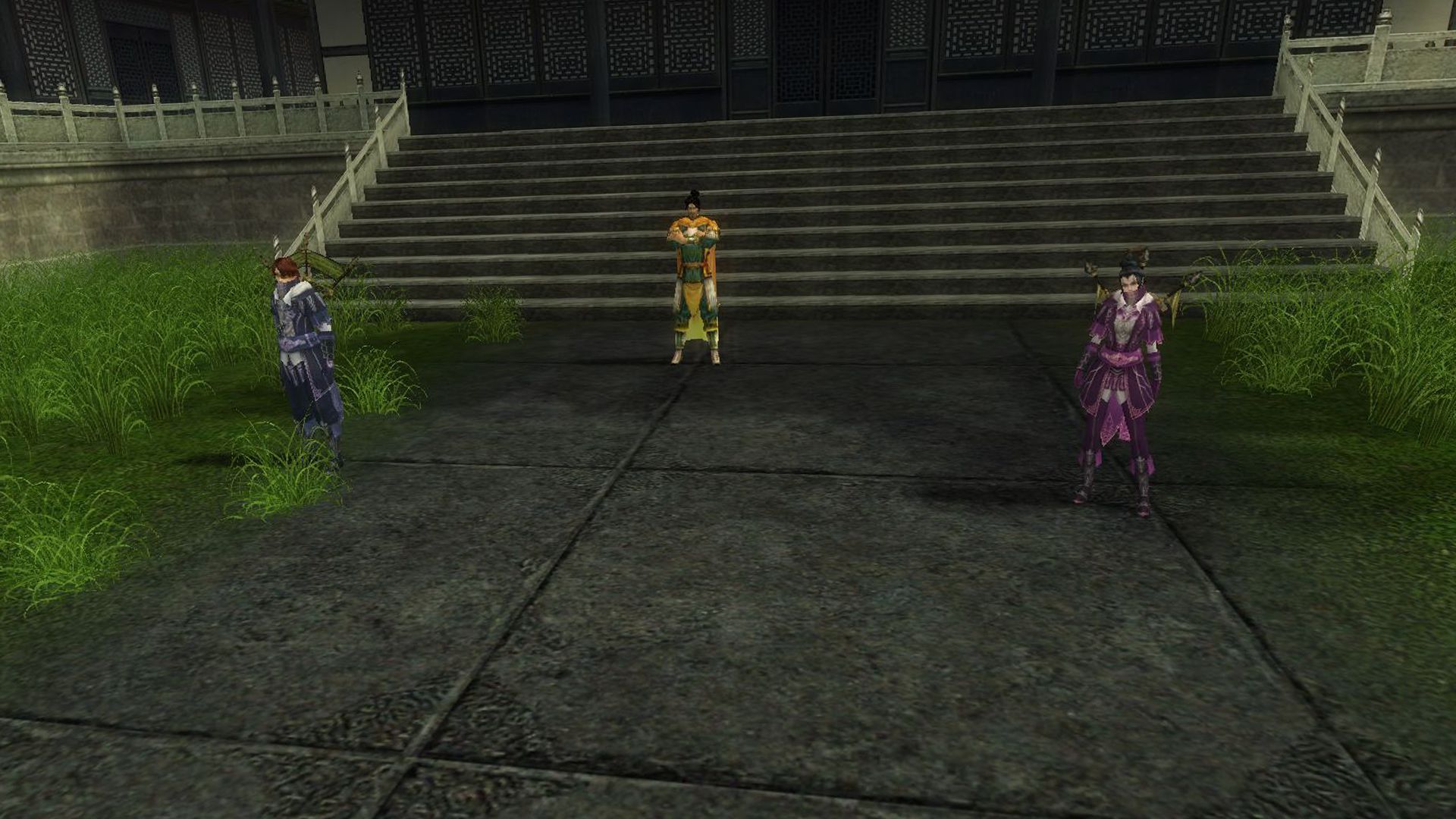 Wanted System.
Wanted system is one of the funniest features that have been done in SRO and since Reality is job based, we added this feature, it will be the usual wanted system as in any server else just to prevent confusing you and so on. In order to be wanted, you have to kill a certain count of opposite jobbers without dying. The more you kill, the better buff you get, the more wanted you become. Our system bot will announce that you have become wanted so that the players will target you. ? When you become wanted, try as much as you can to keep the wanted status with you because you will also get a special buff with special stats.
Here are some detailed you might need to know about our Wanted system.
Note:
You will not be able to cheat in the wanted system so do not try since we added a strong anti cheat system, we are not going to announce how it works to make it even safer and better. PS: If you tried to cheat many times, our anti cheat system will ban you!
​

Start Items
We've added for you some good start items and some gold and enough skill point that will help you in your grinding journey in Reality.

Auto Equipment.
Auto equipment is definitely a must-have feature nowadays since it's important for everybody and it makes your level up process more comfortable and easier, we've definitely not forgotten adding an awesome feature like this one. In Reality, you will be able to get +5 full blue items during the level up process until 9D. After 9D, you will have to get your equipment yourself from either drops, buying and selling or whatever you want. We know you are able to get your 10D items by yourself without our help.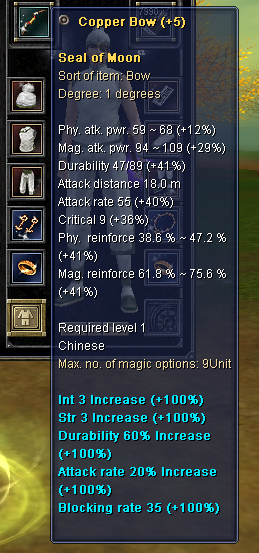 PD: Actualmente, el equipamiento es SOS y los blues son únicamente de STR/INT y 160% Durabilidad
Reality Top 300 Players.
One of the things you will regret missing if you weren't able to be a part of it is our Top 300 system, we have made system mainly to reward those who will join us from the very beginning, it will also be like a competition between the players to know who is stronger and more active.
Top 300 rewards

We'll have 3 types of rewards for the first 300 who reach lv 100. As a special reward.
- The first 3 who will reach lv 100 will get a title, a premium and 11 reverse.
- The first 100 players who reach lv 100 will get 200 silks
- The second 100 players who reach lv 100 will get 100 silks
- The third 100 players who reach lv 100 will get 50 silks.
So, what are you waiting for? Prepare yourself from now to be one of the first 300 who will reach lv 100!

Honor Rank System
Honor rank is one of the funniest features that exist in SRO. It's pretty funny since it makes whoever owns the honor buffs famous, and thus we had to add it. We made some modifications though. Honor ranking in Reality differs than any other server in the scene and it's pretty competitive, getting the honor buffs won't be easy as you'll have to be active. There are a plenty of methods that you can obtain honor points and buffs through.
First method.
you can obtain honor through is trading & jobbing. For every trade you sell as a trader, steal as a thief or protect as a hunter, you will get honor points.
Second method.
is killing unique monsters, through killing uniques, you will get honor points and the stronger the unique is, the more honor points you get. Tiger girl for example will give you 5 honor points. You get the idea.
Third method.
You will also be able to get honor points through killing your opposite jobbers. There will be a limit though so that you won't cheat. The limit will be 5 kills per person. You will get 1 point for each kill.
Fourth method
You will also get honor points through killing your opponents in fortress war. You will also get 1 point per kill.
Honor rank buffs.
- If you're one of the top 5, you'll get the full honor buff.
- If you're between [top 5 ~ top 20], you'll get 3 honor buffs.
- If you're between [top 20 ~ top 35], you'll get 2 honor buffs.
- If you're between [top 35 ~ top 50], you'll get 1 honor buff.
Honor rank update/reset time.
- Rank will be updated every 6 hours.
- To give a chance to the new players to catch up, the rank will be reset weekly. This will also let the competition continue and never stop.


Survival Arena System.
Surely most of you know what Survival arena event is. But what you don't know is our Professional Survival Arena is completely different. Before we speak about what is new about it, We'll explain the idea of the event and how you'll be rewarded if you participate in it.
The Survival Arena event is one of the most enjoyable events in SRO especially in Reality. It aims to break the boredom. Everything is allowed in this event as far as you don't cheat. or wait, it doesn't matter because none can cheat anyway. You can use whatever scrolls you want to use there because you'll face a crowd of fighters. You'll be alone and you need to prove you're strongest.
You'll get rewarded with 1 General Point / kill. Additionally, you'll get rewarded with more general points when the event finishes if you're one of the top 3 players who made most kills.
Event Time : To be added soon.
Requirements :
- You have to be level 100.
- You have to teleport to the event area.
- You have to wear the yellow cap.
R . A . S
Now, let's speak about what is new and what makes our Survival event special. Because we always care about the Silkroad Community needs and want to make a solution for whatever annoys and the community, We decided to create RAS. Which is short for Reality Anti-Cheat System. And here is what is special about it:
- You MUST wear the yellow cap within 60 seconds after the event starts. or you'll get kicked out of the area
- You'll get kicked out in case of you wear any other pvp cap.
- You will get rewarded only once if you kill the same opponent more than once in 60 seconds time.
- You can kill the same opponent only 5 times during the event.
- You can't create or join a party during the event.

Bounty PVP System.
You'll be able to ask someone for pvp for silks & gold , since some asked if we could add silks ( ye we did )
you need to pm PVP with the player name and the gold silk amount.
once the player confirm you'll both will be teleported to start your match.
the match will consist of 3 Pvp Rounds to ensure fair play , once you reach 2 kills your the winner.
if there is an existing match , you'll be in the waiting list and you will be informed when your match arrives.
Commands
- PVP [Player name]:[Silk / Gold ]:[Amount]
Example
- Gold

- Silk

To Cancel the match in the waiting list just pm PVP with [ Cancel ]
Restriction
- Disconnect means you have lost the match
- Using Return Scroll will lead to Disconnect , which mean losing the match.
- the Match will be held for 15 min if the time over , he'll check the kills if it was a draw the match will be canceled and Gold / Silk will be back , if there was 1 - 0 then we have a winner.
- [ Cancel ] command working only if your in the waiting list.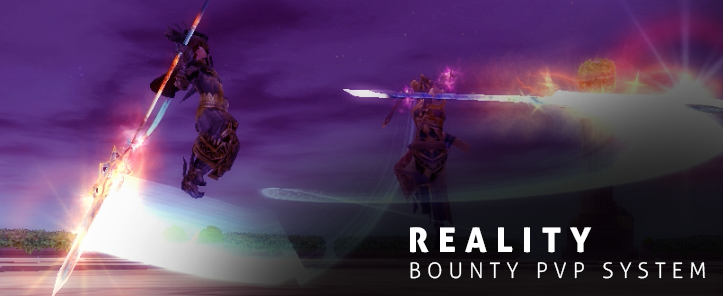 Drug Potions
This is one of the things we added in Reality that you can use at tough times and it can change everything and make the winner a loser and vice versa. It requires some thinking before usage since it gives you power for a limited time and it has a cooldown and it cannot be easily obtained as it requires many efforts.
There are three types of drugs in Reality and they are:
Damage increase drug
It provides you with 20% phy and mag damage which will last for 60 seconds
Damage absorption drug
It provides you with 20% damage absorption for 60 seconds
Str/Int drug
It provides you with 10 extra str points and 10 extra int points for 60 seconds.
Note: you can use them all simultaneously but you cannot use them with devil spirit nor 10% damage scrolls.
Drugs dealer NPC
It is located in our main city, Donwhang and you can buy drugs from it (no, not weed nor marijuana but our own drugs in game)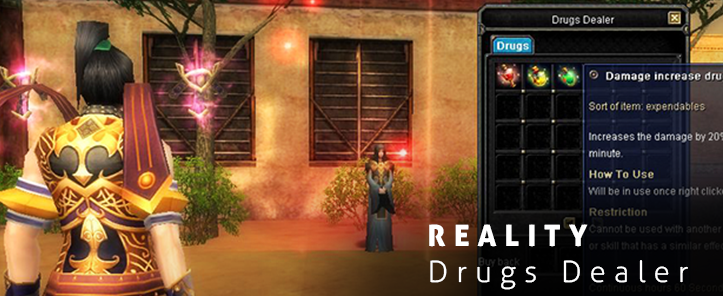 Reality Currencies
On Reality we have added more than one currency in order to balance the economy.
General Points: obtainable from uniques, killing job enemies, killing players during Survival Arena, or trading goods.
Gems: It's one of the most important currency on Reality you will be able to obtain it from trading, battle arena. It's main purpose to purchase Moon Item(s)
Crystal: It's obtainable from completing quests and/or hunting uniques.
Title System
On Reality there are various ways to get a "title" we will point out the most popular ones. More like "How to get a title on Reality?"
Job Titles:
Reality is job based server. Therefore, we have added custom titles for jobbing based on your contribution. Simply, The more you sell goods the higher rank you will be.
Hence, titles are being given to the top Trader, Hunter, and Thief. Bear in mind, our job ranking reset at the end of every week which is Friday.
Leader = Top Trader
Guardian = Top Hunter
Robber = Top Thief
Beta helpers:
We appreciate how hard you people have helped us. Therefore, we decided to make your character a little bit special by having a custom title "Honorable player"
Alchemy King:
Alchemy is one of the most beloved features in SRO. Therefore, we have added a "Alchemy King" title you will get after fusing xx number of items.
Top 3 Players:
Had a rough journey while trying to catch up the highest level on Reality? We'll give you a little reward besides the top 300 system we have introduced to you in the thread which is:
First player to reach level 100 gets title "First Player"
Second player to reach level 100 gets title "Second Player"
Third player to reach level 100 gets title "Third Player"
Purchase Titles:
You can always purchase special titles from our NPC "Titles Trader"
How to manage my titles?
Simply PM [BOT]System and type the following commands
1)- /MyTitles
Once you send to him this command he will show you the titles you have earned.
2)- /SetTitle
You'll have to write /SetTitle titlename to [BOT]System in a pm in order to change your title. You have to own the title first.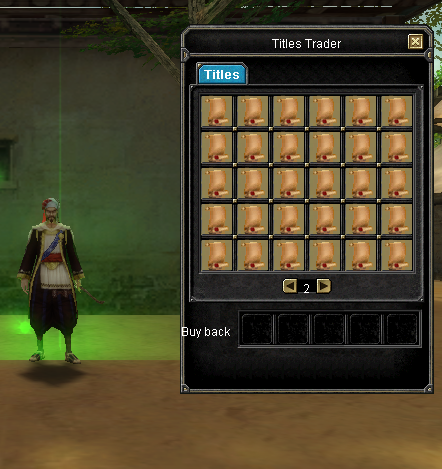 Bot Commands
We've added some bot commands to make it easier for you to reach some information in-game and inquire about limits. You'll have to pm [BOT]System with these commands.
1- /timer
Our bot will reply to you with events schedule once you send this command in a pm.
2- /limit
Our bot will reply to you with the count of coins you earned this week and will inform you about the weekly limit.
3- /MyTitles
Our bot will inform you about the titles you have got and how to change between them.
4- /SetTitle
You'll have to write /SetTitle titlename to [Bot]System in a pm in order to change your title. You have to own the title first.
5- If you misspell some command, our bot will reply to you with the available commands.
Guild & Union Limit.
We've been discussing this with our players and it wasn't easy to decide the guild & union limit as we had to think in every advantage and disadvantage of the limit we're going to make. After deep thinking, we decided to make the union limit 2 and guild limit 32. As you know, the more challengers you have, the funnier the competition is.
Unlimited union chatting
We thought this is a problem for a lot of people who don't have the ability to chat in union chatting. We actually don't know what was joymax's point of adding such a thing. In Reality, we have removed the union chatting limit. Everybody in a guild can now chat in union chatting.
Elixir Effect
We have added a new effect for elixirs to let you be able to distinguish between the elixir types before you pick them.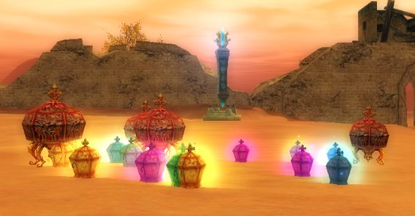 Old Alchemy window
Most of us definitely like the old GUI of SRO since it reminds us of the old good days and it also looks so simple. We have applied the old GUI in Reality but however, if many players wanted us to reset the new GUI, we will definitely do it since Reality is mostly based on the players opinions & ideas.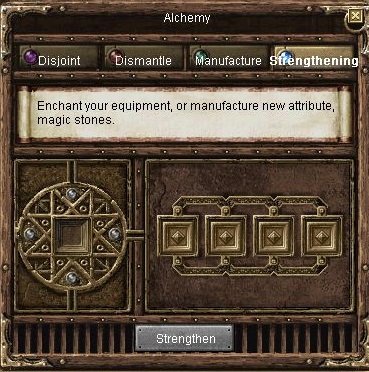 Old School Capes.
Old capes is something that we didn't forget to implement in Reality. We've brought back the old pvp capes which everybody loves. But be careful, pvp capes are for strong people, if you will put it on, don't stay in the safe zone

Real Permanent Buff System.
It's annoying to keep buffing yourself over and over, no matter after dying or when logging in or whenever, in Reality, you won't have to keep buffing yourself over and over until you get bored because we've added the real permanent buffs system!
We'd also like to tell you that the permanent buffs system cannot be found easily in any server because it requires coding and thinking to work properly.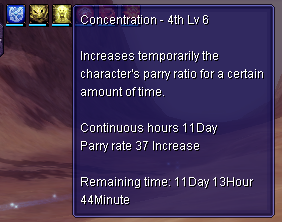 Filter Features.